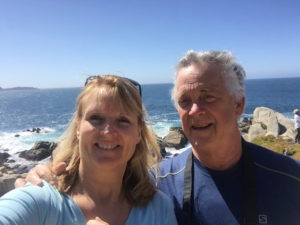 The new school year brings so much joy and energy! As a teacher in Corbett for 24 years, I am always excited to meet new families and to catch up with lots of familiar faces. Hopefully everyone had some time to enjoy the lovely summer weather and was able to spend some time relaxing with families and friends. I am so excited to get back into the classroom and hear all about summer trips, new pets, and most of all what books kids read this summer!
A little about myself…
This summer I celebrated my 35th wedding anniversary with my best friend Chris. Together, we have raised some of the nicest human beings around (I am kind of biased…but just ask anyone). Steph lives in Hood River with her husband Peter. Joe also lives in Hood River with his girlfriend Kristina. Chris and I are very lucky that are kids still like spending time with us! As a family we enjoy time outdoors skiing, hiking and they all love to mountain bike, but not me…you'll find me kayaking or paddle boarding on a peaceful lake!
For the past five years, I have had the opportunity to travel to New York to learn and collaborate with teachers from all over the world. Together, we study methods and curricula, revitalize our thinking, and most importantly, encourage our students to lead rich and literate lives. This summer my focus was increasing my effectiveness in conferring with writers and helping them to set ambitious goals.
During the school year, my goal is to create a learning environment where each and every child feels safe, loved and engaged in their own learning. Please feel free to email me with any concerns or questions that you have about how we can make your child's school year the best one yet!
Michelle Dawkins
mdawkins@corbett.k12.or.us