In our Sun and Moon unit, students learn about the energy of heat by melting M&M's in our hands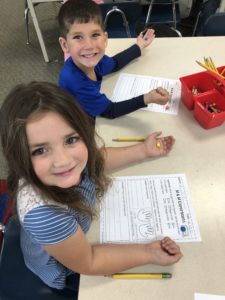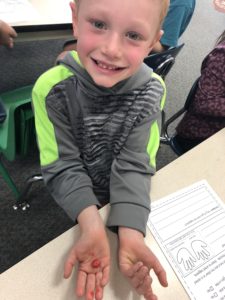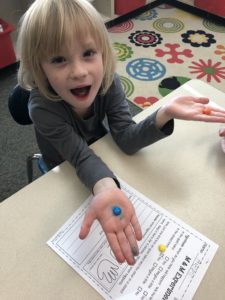 Students made "exploding moon rocks" with our buddies. Tomorrow we'll add vinegar to find the reaction with our baking soda creations.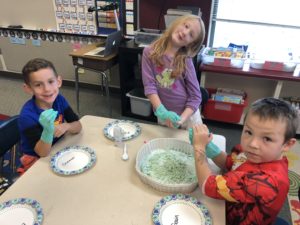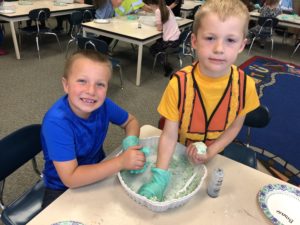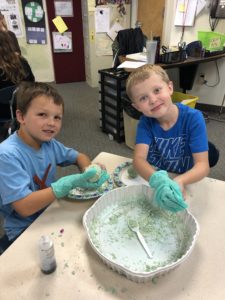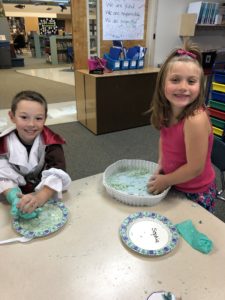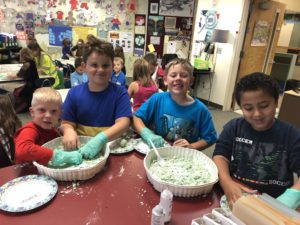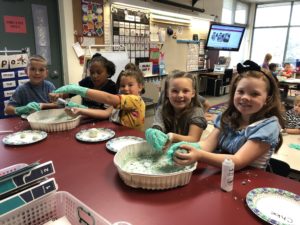 Letterland dress-up day was a hit! It was so fun to see the interpretations of our beloved Letterland characters
Two Quarrelsome Queens and a Vicky Violet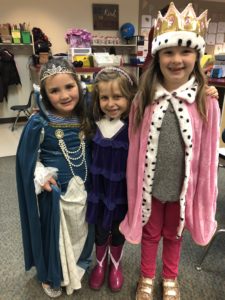 Golden Girl, Eddy Elephant and Munching Mike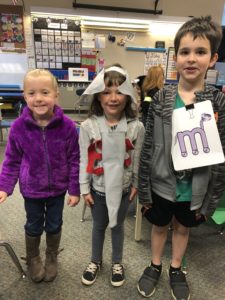 Firefighter Fred, Lucy Lamplight, Zig Zag Zebra and Clever Cat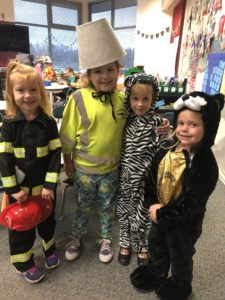 Annie Apple and Bouncy Ben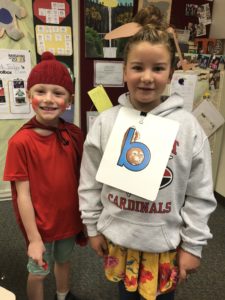 Impy Ink, Munching Mike and Fix It Max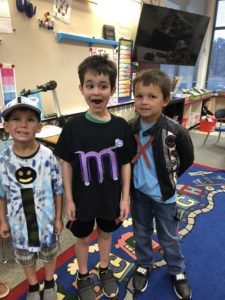 Harry Hat Man, Firefighter Fred, Zig Zag Zebra and Fix It Max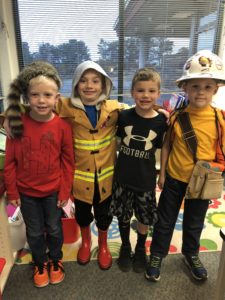 Peter Puppy and Sammy Snake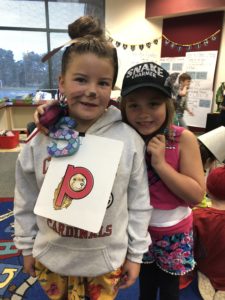 Bouncy Ben in the Making with Ms. Nikki!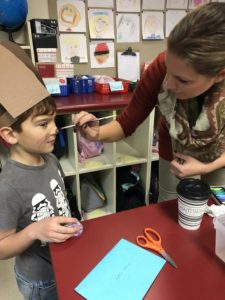 Kicking King and Bouncy Ben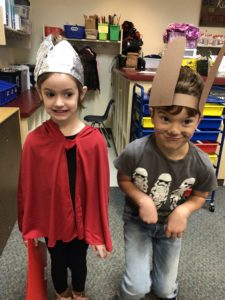 Peter Puppy